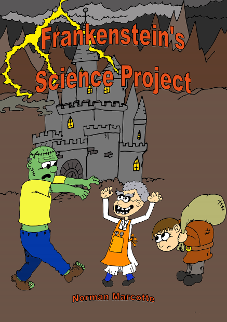 THE GREAT FRANKENSTEIN BOOK GIVEAWAY
Contest details
One entry per email address.
Contest closes August 31, 2019.
10 electronic copies of Frankenstein's Science Project are available as giveaways.
Winners will be selected at random.
Participants will be informed within a month of the closing of the contest.
Information captured in this form will only be used for this contest to select winners and to communicate results of this contest.